Items for auction:
While bidding, please always keep in mind that we do not auction/sell this item for profit reasons.
This is strictly for the good cause: Education For A Change!
100% of the proceeds will be used for educational projects in Jamaica, so do not mind being generous!
Reggae Poster-Art Auction online!
We did it before, we do it again!
With the support of  our friends from the International Reggae Poster Contest we are back with an auction of 20 beautiful  graphic-design artworks. The posters are amongst the winning posters of the '2020 Reggae Poster Contest' and are exclusive single prints for HELP Jamaica! and this charity auction (size DIN A2 on 230g matt paper).
These posters can't be purchased anywhere else and thus you will have a unique piece of beautiful art colouring up your walls!
– scroll down for auction –
free shipping within the EU!
Product

Current Price
Bids Placed
Ending
Auction October 2020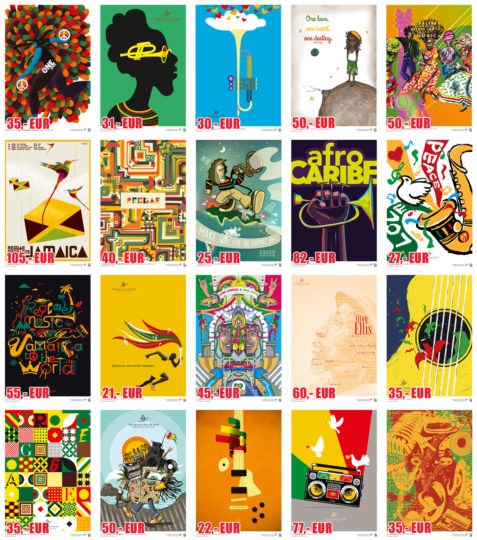 Auction June 2020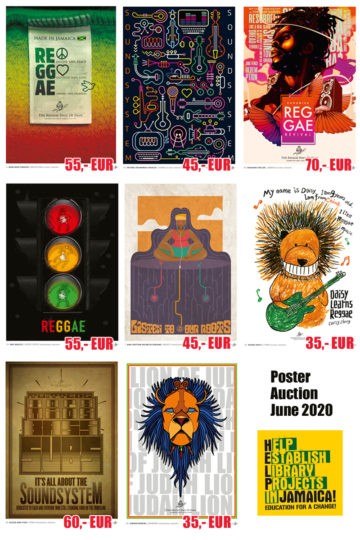 Auction December 2019