Together with our local partners we support children and young adults to escape the vicious cycle of unemployment and poverty by providing education and training for individual skills, thus opposing frustration, drugs and violence which is normality for too many people in Jamaica.
Therefore, we build and support skill-training, education and development projects in economically and socially disadvantaged Jamaican communities, the goal being provision of free education – especially for children and youths who neither have access to books & computers nor the adequate means to get an education.
We appoint skilled and caring persons to teach advanced reading and computer skills as well as practical work and life skills (such as communication, creative and critical thinking etc.), an absolute necessity for success in school and life!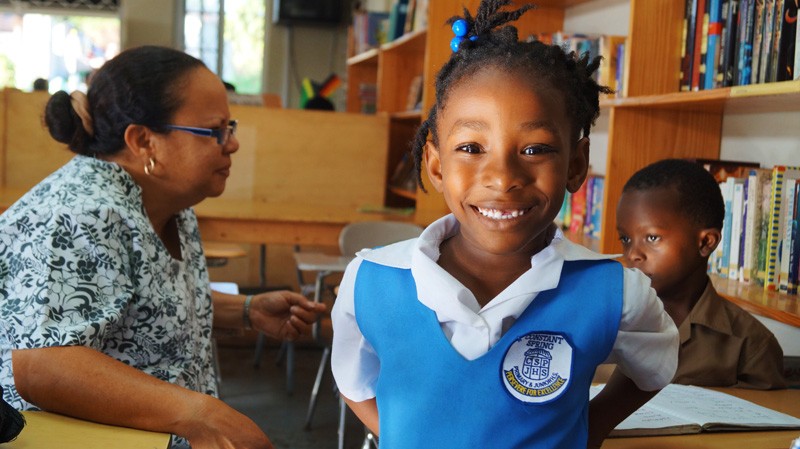 The programs we support encourage talent, ambition and excellence. We believe in inspiration and qualification!
This increases the chance for youths and adults to find a job, encourage them to believe in their talent and use their creativity to become entrepreneurs, start businesses or support them in their aim towards higher education.
In addition, the programs offer counseling which enables young people to develop alternatives to a life determined by frustration, hopelessness and indigence, thereby helping them to find ways to break the vicious circle of poverty, violence and crime which so many young people face growing up in the inner-city communities.
Education for a change!
To be able to pursue our aims we cooperate with our partner organizations in Jamaica and our network of supporters. We are thankful for the support of dedicated individuals, promoters, sound systems, artists and companies who help us to accomplish our aims.
Please have a look at our section "how to support us" to find out how you can get involved!