Supported Projects
The projects we support and organizations we work with do share our vision and aims. Together we facilitate projects and provide opportunities for children, youths and adults from economically and socially disadvantaged areas  to learn, empower themselves, nurture new skills and to develop their personality and strengthen their self-confidence.
Encouragement through education, music & arts, skill training, after school care, workshops, supporting entrepreneurship, creativity, talent and community development.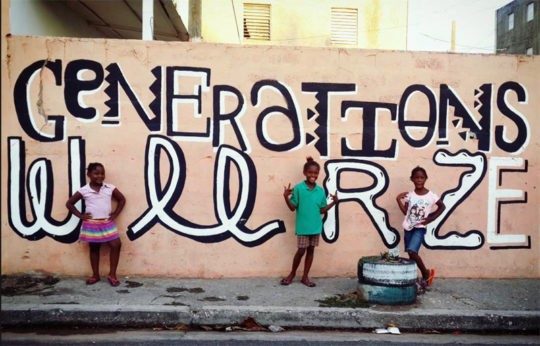 Alpha Institute provides a caring and committed environment to youth in need of educational, vocational and life skills training – since 1880! Registered with the Ministry of Education, Alpha Institute is committed to helping young men in need of employment and life skills training and has produced some of the finest musicians to come out of Jamiaca.
Life Yard is located in Parade Gardens in Downtown Kingston and serves as an open, highly committed community center for all age groups. As a movement and a collective, Life Yard is an active community par excellence! With visionary leadership and humanitarian grassroots efforts in addressing peace, community development and sustainability.
To educate, expose and empower!
Manifesto's mission is to develop and attract opportunities for young people that inspire creativity, productivity and elevated consciousness by harnessing the talents of nation builders.
#openyourwalls.  The social & art intervention set to transform Jamaica's visual surroundings through democratic art and uplifting messages. Paint Jamaica as a grassroots organization aims to transform downtown Kingston into a giant open air street art gallery, thereby contributing to the positive development of communities.
Under the motto 'Education For A Change' we established an Education Center together with dedicated members of the community. With the beginning of 2017 the Education Center in Cassava Piece became independent and is now registered as CDEC (Cassava Piece Development & Education Center).