Help Jamaica! e.V. Board of Directors
Important notice: Besides the CEO – all members of the Board as the well as the Treasurer are volunteering their time and energy completely free of costs to the good cause!
The salary for the CEO and other costs of administration is paid by a generous donor. This is assuring that YOUR DONATION is doing what it is supposed to do: help the unfortunate and be untilized for educational projects in Jamaica! Ain't that some good news!?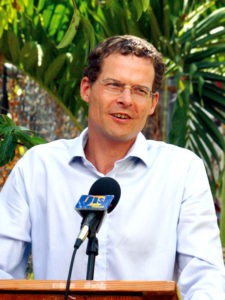 Hilmar Keding – Director & CEO
Hilmar Keding has studied marketing and human resource management in Berlin, Germany. He sharpened his marketing expertise during employments at the Tempodrom, a famous Berlin Event Location in the Marketing & Sales department, as associate partner at YARD Gear, a German fashion label with focus on Caribbean culture amongst others.
Since 1995 he is playing reggae music in clubs and played on different sounds over the years, right now as selector of Germany's veteran sound SoundQuake. With the sound, he was touring through Europe regularly and established many contacts in the international reggae community (that are now very useful for HELP Jamaica!). He organized & promoted several events, from small club events to big promotional company events, artist tours and medium sized Festivals.
During several stays in Kingston, Jamaica, he recognized the great need for inner-city projects that provide free education. Therefore he and (formerly member) Birte Timm founded HELP Jamaica!. Hilmar is delighted to be part of a movement, that inspires a change in the life of young people growing up in the inner-cities of Jamaica and he is dedicating all his energy to realize this project. As the CEO of the organization he takes care of the day-to-day business of the organization and is the only member who is employed.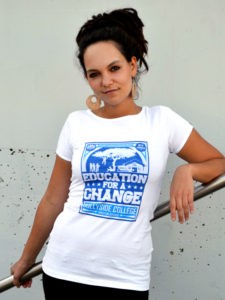 Christin Franke – Director
Christin Franke has been an active member of HELP Jamaica! since 2011. Christin studied "Intercultural Communication" at European University Viadrina and is now working as an employment agent at the German unemployment office in Berlin.
In 2011, Christin completed a 3 month internship in Jamaica, supporting the assistants of the HELP Jamaica! Education Center, (now CDEC) in Cassava Piece. She lived in the Community, and it was this experience that enabled her to better understand the problems and needs of the local people. She got to know the dark side of the otherwise beautiful island and the precarious circumstances under which the inhabitants of Ghetto Communities live in.
In 2016 Christin Franke became a HELP Jamaica! board member. Her long-term commitment and numerous stays in Jamaica, coupled with her research and studies in the social sciences as part of her study program, have given Christin extensive knowledge of Jamaican language and culture.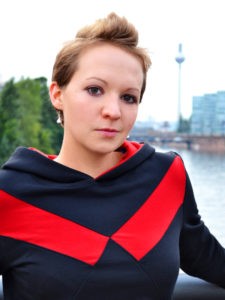 Janika Takats – Director
Janika Takats studied culture studies at the European University Viadrina, Frankfurt (Oder), and in Nice, France, at Sophia Antipolis University before completing her master's degree in culture and media management at the "Institut für Kultur und Medienmanagement" in Hamburg in 2015.
She wrote her bachelor thesis about Jamaican immigrants in New York and analyzed the potential of marketing Jamaican music in Germany in her master thesis. She started working as a freelance journalist in 2008, conducting interviews with international reggae artists.
Continuing her work as a journalist, Janika is now CEO of the Berlin based media company sens media. The company focuses on education and entertainment around the cannabis plant.
Janika is an active member of HELP Jamaica! since 2009 and helped conducting the establishment of the Education Center in Cassava Piece from the beginning. She became a board member in 2013.
All together she has spent over a year on several occasions in Jamaica. Because of her personal experience and her academic research she has a broad understanding of Jamaican culture and the economic and infrastructural challenges the country has to face.

Amely Riley – Treasurer
Amely Riley has been working in the music industry for over 20 years. Following a 10 year stint working in London she was recruited by a major music publishing company in Berlin and relocated back to Germany in 2010. Due to family ties she is closely connected to Jamaica and its culture and has been visiting the island annually for the last 16 years.
Amely became a member of HELP Jamaica! in 2015 and has since been doing the bookkeeping for the association using her expertise in contractual and financial administration.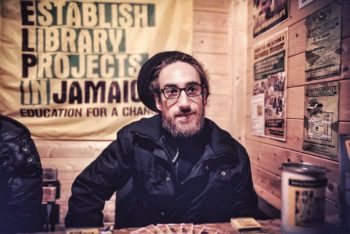 Chris Wandel – CMO & Social Worker
Chris Wandel has studied 'Social Work' and 'Pedagogy & Management in Social Work' in Cologne, Germany. He started working as a freelance social worker in 2007 by implementing memorial tours to polish concentration camps and numerous educational projects with younger students, teenagers and young adults, all over Germany until today. In 2016 he was awarded by the german library association for his volunteer commitment.
Motivated by a fellow student he became an active member of HELP Jamaica! in May 2011. Since that day he's mostly responsible for all activites in the western parts of Germany. Since June 2017 he provided more than 40 Jamaican guest houses, hostels and cultural institutions all over the island with brochures about HELP Jamaica, so that travellers can inform themselves about our projects and activities about the organisation. Chris is travelling to Jamaica on a regular and always volunteering time on the island for HELP Jamaica!'s projects and partners.
Because he is passionated about photography and writing, Chris is not only blogging about Jamaica's beauty, but also about social, cultural and historical issues.  As the chief marketing officer of HELP Jamaica! he is responsible for all kinds of public relations, press work, networking and marketing issues.