There are many ways to support!
Get active, join us on festivals, organize charity events, find other creative ways or simply spread awareness for our work amongst your friends…
Become an active member
Get involved as a volunteer in the German organization.
If you are interested in our work, you are more than welcome to join our team. You can help us to develop new ideas to raise funds and to organize and conduct our existing fundraising projects!
You can also help us to promote our work and raise awareness for the difficulties many people in Jamaica are facing every day. Together we can provide children and young adults with better future perspectives through education, empowerment & opportunities.
To get involved just email us, give us a call or stop by at our yellow HELP Jamaica! booth at different reggae festivals or concerts in Germany. We are more than happy to welcome you in the HELP Jamaica! family.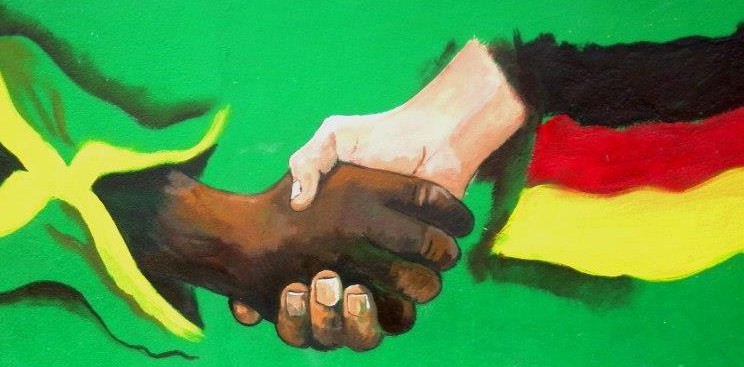 Join our team at music festivals and concerts
Every year HELP Jamaica! is present with a info-booth at festivals like Reggae Jam, Summerjam in Germany or the Reggae Geel Festival in Belgium. We also setting up infotables at various concerts in Germany/Europe. For those events we are constantly looking for motivated volunteers to support our team on the ground.
Whether for a few hours or the entire duration of the event, every support is highly appreciated! If you decide to dedicate the majority of your festival or concert visit to support HELP Jamaica! we usually can provide free tickets for the event/concert in exchange.
Part of the work during the events is to set up the booth/table, to hang up posters and hand out flyers and to collect donations/sell products.
Organize fundraising events
Organize your own fundraising event and help financing our educational projects!
Come up with your our own creative ideas by organizing fundraising opportunities/events together with your friends and personal network or adapt fundraising formats that worked successful in the past.  We are happy to assist you in any way and will provide promotion material like flyers, posters , stickers, balloons, merchandise etc..

We are looking forward to your ideas and thank you for your initiative!
Ways to support for DJs, Sound Systems & Promoters
Use your activities as a DJ or promoter to secure the continuance of our projects!
As a DJ or promoter of reggae and dancehall events – you love Jamaican music and the culture of the country. With HELP Jamaica! you have the opportunity to give back to the country and to the people whose music keeps your party and your business going. Therefore we would be happy if you decide to use your activities to support our education projects.
You can do this for example by donating a part of your event-revenues towards HELP Jamaica! You can also ask persons on the guest-list to donate a certain amount towards HELP Jamaica! or use the back side of your event flyers to promote our cause. During your event you could implement a "money pull up box" not only to collect money for the good cause from your guests, but also to turn up the heat and party vibes with some forwards!
There are many different ways to support our work and some of them do not even imply additional expenses or a financial risk for yourself.
Get in touch with us and together we will develop a concept that matches best with your event/ideas. info@helpjamaica.org
Additional Ideas:
collect donations on your birthday/wedding
use the Facebook Donation Tool and ask your social media followers to support & donate
sell food or drinks at community events
as an artist: auction/sell a piece of your work, or voice dubplates for the good cause

if you have a website: link our website and help spread awareness (get in touch for a custom-made webbanner)
more to be added!