HELP Jamaica! celebrated the significant milestone of five years of service in Jamaica with the launch of the Information Technology Unit at HELP Jamaica Center, in Kingston.
On February 12, 2014, Hon. Phillip Paulwell, Minister of Science, Technology, Energy & Mining launched the IT-Unit at the Center with computers donated by the Government of Jamaica's Universal Service Fund in association with the Social Development Commission (SDC). The IT Unit will facilitate expanded computer literacy programs for the over 120 children and 100 adults who currently attend classes at the Center.
Mr. Otto McLeod our Computer expert at the Center expressed his gratitude for the donated equipment and assured the intense use of it within his daily offered (basic and advanced level) Computer Classes at the Center.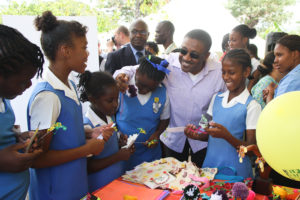 The ceremony attended by 150 persons including a lot of prominent guests and longtime partners and supporters, took the audience on a 'Journey' through the years 2008-2014. From how it started as an idea of a rather small center, focusing mainly on younger children to what the Centrer is offering today: a full scheduled program, opening hours from 9am-9pm, adult education, Summer School, Workshops with International Volunteers and a lot more.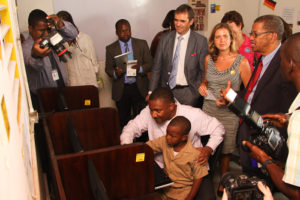 The Center which begun with 1 employee, a few computers and books and 20 students when opened in 2011, is now serving over 120 children per day with 8 staff members, and 6 volunteer teachers. There are also adult education classes which prepare students to sit in Caribbean Examinations Council (CXC) examinations. These classes started with an average number of 30 persons back in 2012. Today in 2014 this number has exceeded 100 for each of the offered subjects (Math, English and Social Studies)!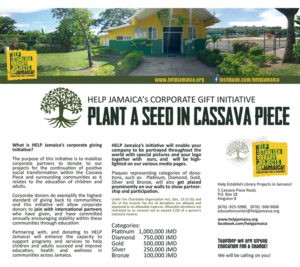 We used the occasion with all these prominent guests, to launch a 'Corporate Initiative' where we seek strong coporate partners to look at the Center as a blueprint and support our vision to spread the educational offers to other innercity communities.