Big Up and a million thanks to our friends and longtime supporters from JÓJ Sound (Tampere, Finland).
We just received a donation of 1500,- EUR coming from the staging of their big 'Birthday Bash' in September when they celebrated with live artists & bands. Generous as we know them, they donated the entire profits of the night to the good cause.
This wasn't the first time we received massive support: Selecta Miinuspuoli and crew came to Jamaica in February 2016 to pay our Education Center in Cassava Piece a visit, but they didn't came with empty hands…they brought football gears in great numbers (Footballs, Football-Shoes, Goalkeeper Gloves, Shin-Guards etc.) to the enjoyment of the Kids in the community. What a great day it was.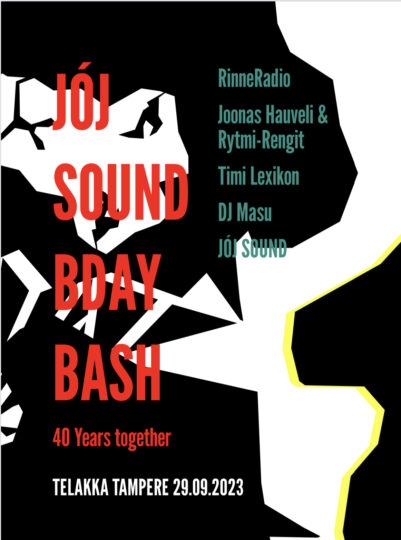 Later in the summer of 2018, they organized a very succesful charity football match in Tampere which fundraised more than 1300,- EUR.  Another awesome day.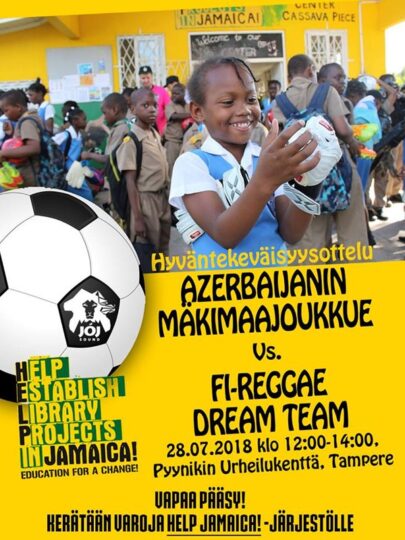 Team HELP Jamaica! is happy and grateful to have supporters like JÓJ Sound and their friends who organize these kind of events and are ready to go a extra mile, helping us to spread awareness and finance the projects in Jamaica.  We couldn't do our work without dedicated persons like you, Kiitos/Thanks!