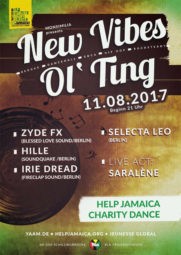 Million thanks to Monsi for the organisation of the event and to all Djs and artists involved!
Last but not least big up to each and all who came out to party with us for the good cause and made this one the most successful charity dance for HELP Jamaica! in Berlin ever…. we raised more than 2300,- €!!
Great vibes, great cause, great success!