We are happy to announce the start of a new program specially designed for young women. The Empress Circle.
The Project will start at the end of this month and currently the Empress Circle team alongside the members of the hosting Life Yard team are renovating a small one room-buidling in the back of the Life Yard premises to host the program.
The program seeks to provide a safe space for young girls in and around the community of Parade Gardens, ages 9- 18 on a weekly basis (Saturdays) from 11am to 2pm. To change the trajectory of the lives of the young women, molding them into smarter, more independent versions of themselves. Learning skills and developing talents that can be translated into economic gain.
The program aims to produce politically aware and socially conscious young women who will be motivated to be the change needed in their communities.
The main areas of focus include:
– Character Building & Self Development
– Economic Empowerment through Arts
– Political Awareness of issues uniquely affecting women
– 'Farm to Table'; growing and preparing organic foods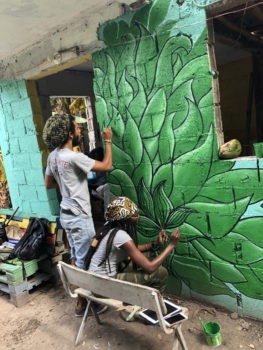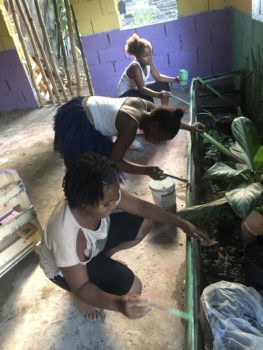 Emotional and mental wellness
Career Advice
Tutoring
Community Work
Creativity and Self Expression through Arts
Public Speaking
Sustainable Living; Farm to Table
Self Care/Self Esteem/Self Acceptance
Sexual Health
Economic Empowerment
Yoga/ Art/ Theatre/ Music / Culture
The Empress Circle will be providing engaging activities and guest speakers on each topic. Organising Field Trips to heritage sites and institutions that facilitate development as well as teaching farming techniques in the back of the yard from which crops will be used for their "Farm to Table" initiative.
We are looking forward for this very much needed program working under the motto 'to empower a woman is to empower a nation', and will keep you updated on the start and progress.