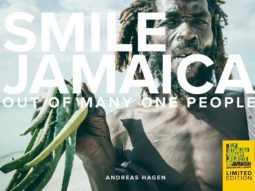 Charity Edition – Photobook: "Smile Jamaica":
Skanko Productions and Andreas Hagen produced a limited edition of the wonderful 'Smile Jamaica' photobook with stunning images of Jamaica and sold it for the good cause to support HELP Jamaica!.
We received a very generous donation of 1000,- EUR!! The first edition of the book was completely sold out!