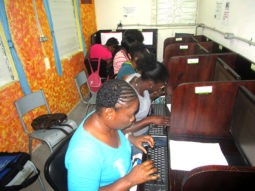 Data Operations Modules
After having some of our adult participants being enrolled for several months, their determination paid off on July 22, 2016 when they all completed Data Operations Modules I and II presented by The HEART Trust/NTA.
All of the 22 participants sitting the examinations over a two week period passed! Thanks to our IT-Teacher Mr. Gordon who worked hard daily to see that all of his students became successful. Four persons from that class have now been employed and we are expecting all to be accommodated by the BPO – Call Center Sector.
Education For A Change!