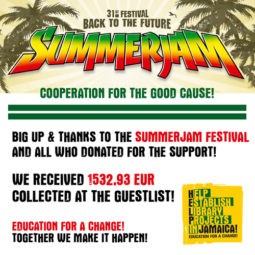 Summerjam 2016
Big Up the entire Summerjam Festival Team and the Promoter Contour-Music and all who donated at the Guestlist for the great support once more!
We received a donation of 1532,93 EUR!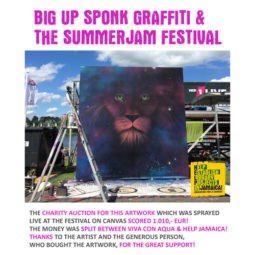 Big Up & Thanks to Sponk Graffiti Design who sprayed a huge canvas live at the Summerjam Festival and together with the Promoter organized an auction for the good cause! The Artwork scored 1010,- EUR (!) the money was split amongst Viva con Agua de Sankt Pauli e.V. and HELP Jamaica!.
We just received a donation of 505,- EUR! Great initiative by the artist and generous donation by the person who bought the artwork! Chapeau!