The following is a review of the year 2016 plus news about future plans and activities of HELP Jamaica! e.V.
We – the HELP Jamaica! team – would like to thank our donors and supporters.
We look back on a very eventful and moving year, especially in Cassava Piece. After eight years of construction and expansion of the centre, the project is striving to become independent – a complex step, yet one of the most important for any project.
But let's begin one step at a time – after all, it was a long year:
First of all, we are happy to report another successful year at the education centre. Around 70 children took part in the centre's full-day program five days a week. As many as 80 teenagers and adults also participated in the diverse daily course offerings. This included the CXC evening classes in English, maths, and social studies, as well as the certified computer courses held every morning as a permanent and well-frequented component of the daily course schedule.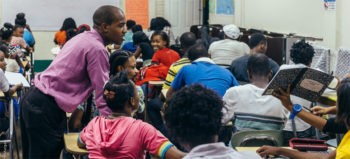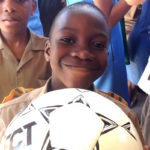 In 2016, the centre once again profited from various cooperative efforts and initiatives with artists and committed people from around the world. For instance, we received football shoes, balls, and equipment from Finland, hosted art projects and music workshops with friends from Jamaica, Hungary, Switzerland, and Italy, filmed music videos, and invited various artists to the centre to entertain the children. We were also able to successfully complete the education program for adults in Spring Village/St. Catherine, which was started in September 2015 with the help of the Rotary Club from Palatine, Illinois (USA).
We have always been dedicated to ensuring that we integrate and communicate with the community and with committed people. Our ideal is to build projects with the community and with local forces, then to hand them over fully to these people when a time has come that stability, continuity, effectiveness, and sustainability are guaranteed.
As early as March 2016, we began to discuss with the board how to achieve greater independence in the centre's operations. Together, we decided that the local organization should detach from HELP Jamaica! and should register under a new and independent name, while still being able to count on HELP Jamaica! e.V. as a reliable support, with a pledge on our end to continue to support the centre's work with a considerable share (approx. one-third) of the total donations of the German association throughout 2017.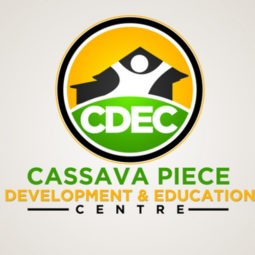 Over the course of the year, the CDEC (Cassava Piece Development & Education Center) was registered by the local team as a new bearer of the educational institution. But even for an on-going project, the step to independence can be compared to a new beginning. All beginnings are difficult. The opportunity to design and build one's own new structures is a task that should not be underestimated. This responsibility has been passed along with complete confidence, based on the long-standing successful work at the centre. Unfortunately, disagreements in the newly opened divisions led to considerable conflict within the board of CDEC towards the end of 2016.
We have waited a long time to make a public statement regarding the situation in the hopes that the local team would reach an agreement and once again become a reliable partner for HELP Jamaica!. Unfortunately, the situation has not improved over the past weeks. In deepest solidarity with centre life, the community in Cassava Piece, the young and old visitors, and numerous helping hands, we hope that personal interests will once again be set aside in favour of the idealism of the former HELP Jamaica! Education Centre, so that this promising project can serve the people in an exemplary way. We continue to stand behind our promise of supporting the centre in the future (see above) as soon as it again pursues responsible and sustainable work.
For the association HELP Jamaica! e.V., 2016 began with the impending independence of the CDEC, paving a path and opportunity for new project plans and cooperative efforts in order to become active in other areas of Kingston/Jamaica, which has always been our goal.
In general, we strive to reorient HELP Jamaica! as a European donation channel for local Jamaican projects. In the future, we thus hope to increasingly support existing social and educational projects in Jamaica to develop and have a positive appeal.
In Jamaica, there are an immense number of committed people (nation builders) with great projects. Unfortunately, all of these projects have one thing in common: financing problems. This is where we can and want to provide support through our existing network of supporters, partners, and activities in Germany and at festivals. Making ends meet!
At the same time, conversations with potential project partners in Jamaica over the past year have given rise to many new inspirations that make way for new approaches as well as exciting project ideas for the future. When one door closes, another opens!