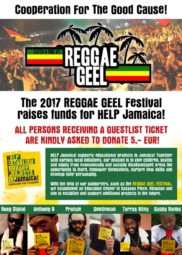 The Reggae Geel Festival 2017 was simply a blast and once more a great success for HELP Jamaica!
Big up to the entire Reggae Geel Team! It was again a great pleasure working with you, your hospitality and support is just awesome!

Big Up & Thanks to all the persons who supported HELP Jamaica! with their donations and with their encouragement and compliments! Thank you all – it felt good to see that so many wonderful people share our vision! Together we really make a change!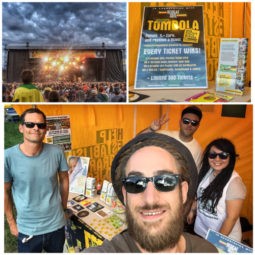 Due to the cooperation with the Reggae Geel we were able to fundraise more than 1400,- EUR.
The HELP Jamaica! team is already looking forward to next years Reggae Jam festival which will be the 20th jubilee edition!