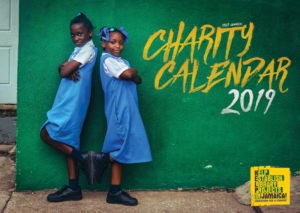 Christmas soon come….
Get your perfect Christmas gift from early!
Get your calendar right here.
Give out the calendar to somebody as a present and make a donation towards HELP Jamaica! at the same time!
This year we teamed up with various international photographers both professionals and amateurs who contributed their beautiful pictures towards our Calendar 2019 Contest. The 14 wonderful and stunning pictures are displaying the many beautiful facets of Jamaica: People, Nature, Landscapes, Everday Situations or Events.
All photographers involved, as well as the graphic-designer Leggo Nyahbingi from 'Leggo-Work.com' never hesitated to dedicate and contribute their work to the good cause and free of costs. Million Thanks!
High quality calendar, 14 pages (size: DIN A3) offset-printed. Carefully shrink-wrapped in transparent foil and delivered in special cardboard-box to protect and ensure secure shipment!
Make sure to order your copies from early! The limited edition gained fans from all over the world and turned into a collectors-item already… So do not wait with your order and secure your first Christmas gift(s) from early – before the year to year hustle starts and this offer is gone!