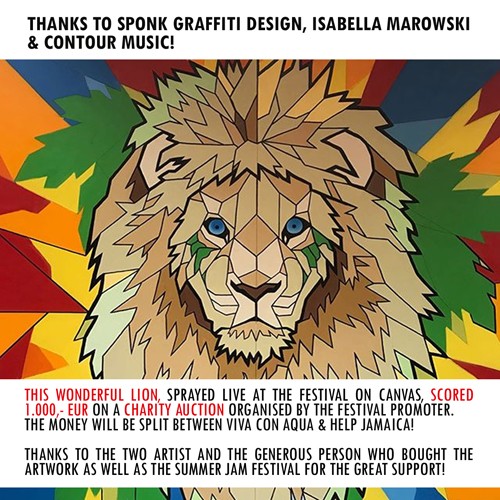 Big up & Thanks to Graffiti & Street Art artists Sponk Graffiti Design & Isabella Marowski as well as to the Summerjam Festival.
The two Artists painted this beautiful lion artwork during the Festival Days in Cologne and auctioned the final artwork for the good cause – splitting the final and highest bid of 1000,- EUR towards  HELP Jamaica! & Viva Con Aqua. We just received 500,- EUR from the generous person.
Team HELP Jamaica! is grateful for this wonderful support and great initiative!
Art For A Change!