Danijah Danijah is a Jamaican Multi Award Winning Writer, Author, Educator, Producer & Literacy Specialist. We recently added four of his JCDC Award winning short story books to our Online Charity-Shop.
With each purchase of the books you support the young entrepreneur and his carreer. All stories are written in Jamaican Patois.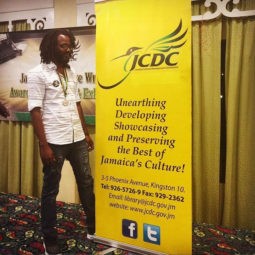 In 2017 Danijah Taylor created STUDIO DAN a publication and edutainment company that specializes in the self-publishing of authentic Jamaican & Afrocentric stories.
As a Rastafarian and member of the Life Yard Collective Danijah created the 1st edutainment programme, WRITING 4 LIFE – a free creative writing workshop which serves as a guiding light for young Jamaicans to the power of writing who themselves just like Danijah can use to develop greatness.