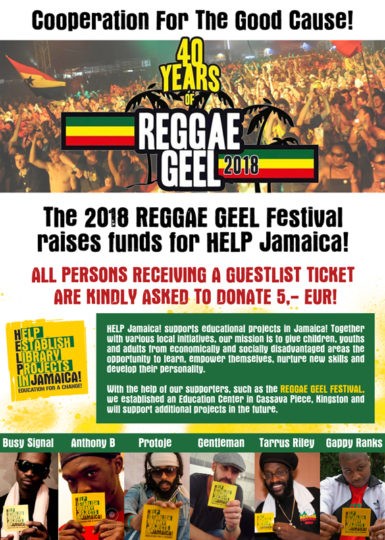 Due to our limited team-size, we unfortunately couldn't send a team to Reggae Geel Festival this year to represent live and in living colours.
But guess what, despite the fact that we never showed up with our yellow infotent & team, the promoter showed us 100 % of love and support by still collecting donations for us at the festival's guestlist, from which we received a donation of 1000,- EUR. As if this wasn't enough, the Reggae Geel promoter additionaly supported us by ordering Calendars worth of 950,- EUR as gifts for their VIP's!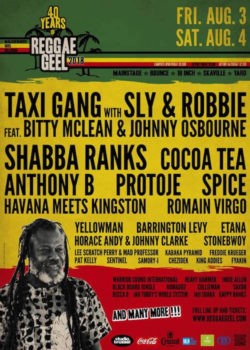 We are more than sorry for the fact that we couldn't attend this year as we know we missed a wonderful 40th (!) Jubilee Edition of the festival.
We will try the hardest (aka make sure) to be back on spot next year, as we always experienced a great time, with even greater support and hospitality in Belgium! See you next year again.
Until then, nuff love & million thanks for the everlasting support from Team HELP Jamaica!.
Education For A Change!