While in Jamaica Team HELP Jamaica! was busy meeting with local partners, old and new, to discuss projects and work on new plans and partnerships for the year ahead.
In February we had the pleasure to meet with the principal and representatives of the Mandeville Primary School. It was a very prosperous meeting and the outcome of this was the succesful launch of a daily homework assistance programm at the school earlier this week.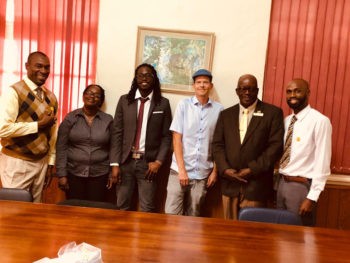 With our financial support and the local assistance of an ex-student of the school (Mr. Reo Aston Williams, founder of Reolis Dream Vacation – a jamaican travel agency) we are giving students the chance to get assistance with their homework and extra lessons on topics taught.
The Programm (free of costs) will be offered daily from Monday-Friday and carried out by a professional teacher from the school to ensure the students get the needed support and guidance to maximize their truest potential.
The afterschool homework assistance programm is being implemented to assist both children who have difficulties understanding topics that have been taught and children whose parents experience financial difficulties, to be provided with an afterschool care programm.
Therefore, with the help of the assigned teacher and the Mandeville Primary School Board, participants were short-listed and it is expected that mainly children whose parents are not able to afford such services, will be chosen. Also children who show signs of weakness within their school tasks, were short-listed.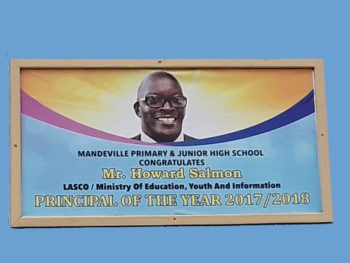 The project is designed to:
1. To help strengthen childrens' school performances which will further influence their overall academic results.
2. To assist student to complete their homework on a timely basis.
3. To have a better understanding and to recapture topics that were taught in class.
4. To help prepare students for the GSAT examinations.
5. To serve as a mentorship programme for children who have behavioral issues
Thanks to our partners: Mr. Reo Aston Williams for organizing and monitoring the project and Mr. Howard Salmon (School Principal of the Year 2017!) and the entire staff of the Mandeville Primary School for being such a great host and facilitator of the Homwork Assistance Programme.
Team HELP Jamaica! is looking forward for a long and lasting project partnership and cooperation.
Education For A Change!